Graphics, Web Design & Development (GWDD)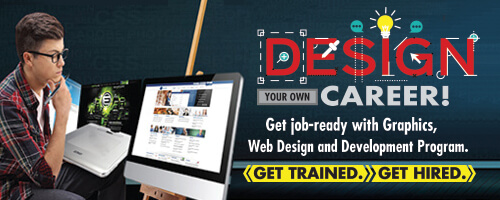 Today, every brand has its own website, mobile app & social media presence. Companies need professionals to design creative graphics for websites, online ads, and print & publishing.
But a good design also requires a strong backbone of programming & development. This is the job of a developer. With the right skills, you can be one of these in-demand professionals!
Arena's comprehensive Graphics, Web Design & Development (GWDD) program helps you get the skills & build a professional work portfolio