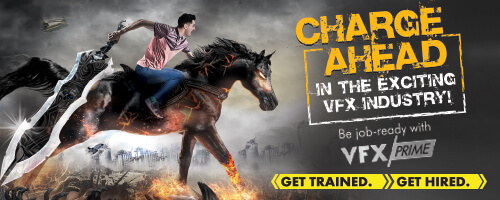 Hollywood, Bollywood, TV shows, ads - each of these use visual effects to produce high-quality output. By 2020, the Indian VFX industry is expected to be worth ₹6350 crores*.
From car blasts in a live-action film to leaves blowing in an animated movie, all the effects are designed and created by special effects artists.
You can be one of these highly-paid, in-demand, talented artists! VFX Prime is an intensive career course that will train you in all aspects of visual effects.
*Source: FICCI-KPMG Indian Media and Entertainment Report