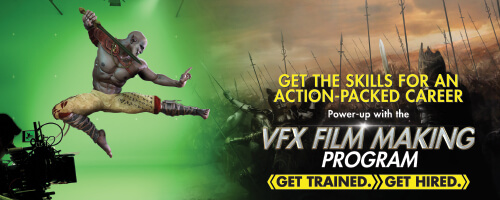 VFX is extensively used in Bollywood & Hollywood to create awesome effects & realistic environments.
Through visual effects, you can make interesting things happen in movies - bomb blasts, natural disasters, flying objects, superpowers, etc. - that are difficult or impossible to shoot in real life.
The Indian VFX industry is expected to be worth ₹6350 crores by 2020.* This is a huge industry & needs talented, trained people. Learn to create high-quality visual effects for films, TV, advertisements & games with Arena Animation.
*Source: FICCI-KPMG Indian Media and Entertainment Report