#PehlaJob #SkillsZarooriHai #GetSkilled #GetHired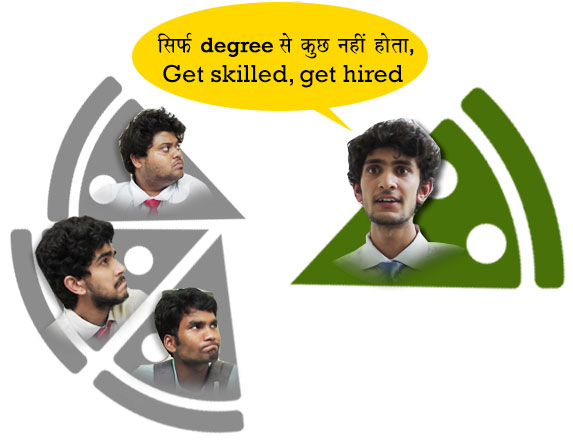 Rajat's college degree is not helping him get a job. Sounds familiar?
Out of the 2 crore graduates every year in India, less than 40 lakh find jobs!* This leaves 1.6 crore graduates unemployed.
When you apply & appear for a job interview, you need to showcase job skills.
Arena can help you get the right skills for your job!
*Source - MHRD - Educational statistics at a glance report
How does Arena help your job hunt?
With Arena, you:
Get technical & soft skills along with hands-on experience that companies are looking for in their next employee
Prepare for jobs in the booming media & entertainment industry
Get 100% placement assistance for jobs#
#Arena does not guarantee job placements. Job offers are at the sole discretion of recruiters.
Get skilled, get hired
TAP HERE to get a call from Arena Animation