About Arena Animation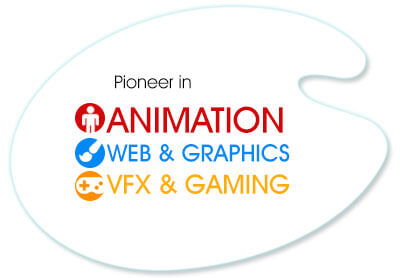 Arena Animation is a top education provider for the media & entertainment industry in India and overseas.
The Academy is a pioneer in animation, VFX, gaming, web & graphics, UI-UX, broadcast, digital design & marketing, and multimedia education, with the widest network of centres across India.
According to a FICCI-KPMG report, the media & entertainment industry in India was worth Rs. 1196 billion in 2015, and will be worth Rs. 6703 billion by 2025. Arena Animation prepares students for exciting jobs in this growing industry.
TAP HERE for a call from Arena. We offer free career counselling too!
---
Arena ensures
HIGH Standards

HERE'S HOW
02
Trained & certified faculty
Trained & certified faculty who teach the latest techniques in the animation industry, using the most cutting-edge software.
03
Job placement activities
Job fairs & campus placement drives are conducted for students to get suitable job placements in the industry.
04
Access to Onlinevarsity
Get access to e-books, study materials and video tutorials, anywhere, anytime, with Arena's Onlinevarsity app. Bonus feature: With Arena's Employability Enhancement Program, get empowered with key employability skills that companies are looking for.
---
Student festivals
Arena Animation organises events to enable student-industry interactions. Apart from this, the Academy also hosts exhibitions of student work, seminars by industry experts, and hands-on workshops.
Some of Arena's popular events are: